The Debbie Bryan Galleries curate beautiful gifts, made for you and your home by talented designers, artists and creative practitioners that are dedicated to producing the very best handmade collections through artistic craftsmanship and original design.
Named TripAdvisor's number one shopping destination in Nottingham, four years running, you can find us at 18 St Mary's Gate, NG1 1PF, in Nottingham's historic Lace Market
Find out more about our award-wining retail gallery, tea room and creative space here.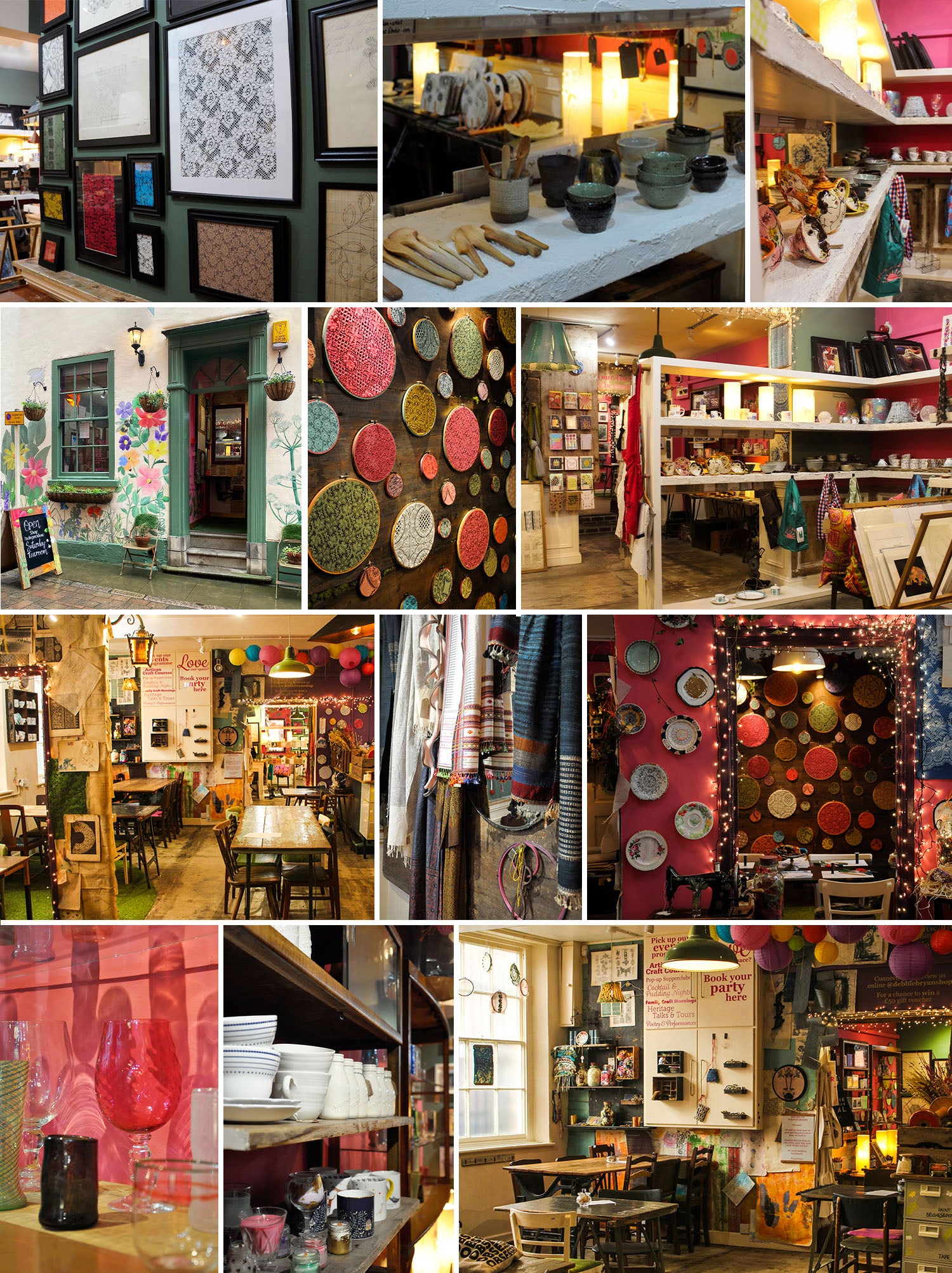 You can also shop online or virtually with us!
Via video call: a video showcase of collections available
Get in touch with us through WhatsApp or social media to arrange a virtual shopping appointment. Prior to confirming a video call, we'll discuss with you your interests, i.e. homewares; and your budget, to help us tailor our recommendations for you.
Video appointments available throughout the week, we can discuss convenience with you 
Via instant messaging: send and sharing photos of collections available
Chat to us through WhatsApp or social media! Talk to us about what you've spotted online and would like to know more about – we can talk budgets and gift ideas to help you purchase from the right collection.
We are online throughout the week, and will be able to respond regularly.
Collection & Delivery
Once you have confirmed your purchase with us and payment has been made, we have options for collection and delivery – we can also gift-wrap your purchases ready, just let us know!
NEW Click & Collect options available:

At checkout, we'll let you know which gallery your purchase is available to collect from, y

ou'll then be able to schedule a specific pick-up date and time for a kerbside collection
Delivery via post: this will be calculated per order, starting from £1.50
Nottingham City Centre 
Don't forget you can make use of parking when visiting us. With up to one hour free at Sneiton Market Square in the city. Find all Nottingham City Centre parking online here.
Sign up to our newsletter and connect on social @debbiebryanshop to stay up to date with new collections, events and exhibitions.
Debbie Bryan | Nottingham Lace Market